Your Trusted
Real Estate Agent
Serving Buyers and Sellers for More Than 13 Years
Your Trusted
Real Estate Agent
Serving Buyers and Sellers for More Than 13 Years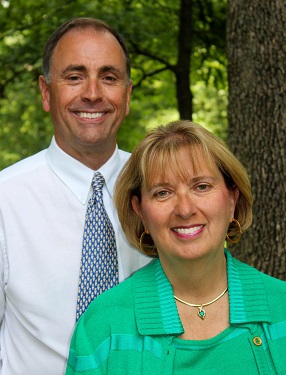 Solutions for Your Real
Estate Needs
Why am I a real estate agent? It's the smiles and the excitement on closing day as my clients move on to a new chapter. It's the fun of walking into a house and knowing immediately that your clients just fell in love. It's hearing the ring in your seller's voice when you bring them a contract. And yes, sometimes, it's holding a client's hand and helping through a tough transition. My clients! That's why I'm in this business! 
Reasons Why You Should Choose Us
Benefits of Coldwell Banker Gundaker – Town & Country Office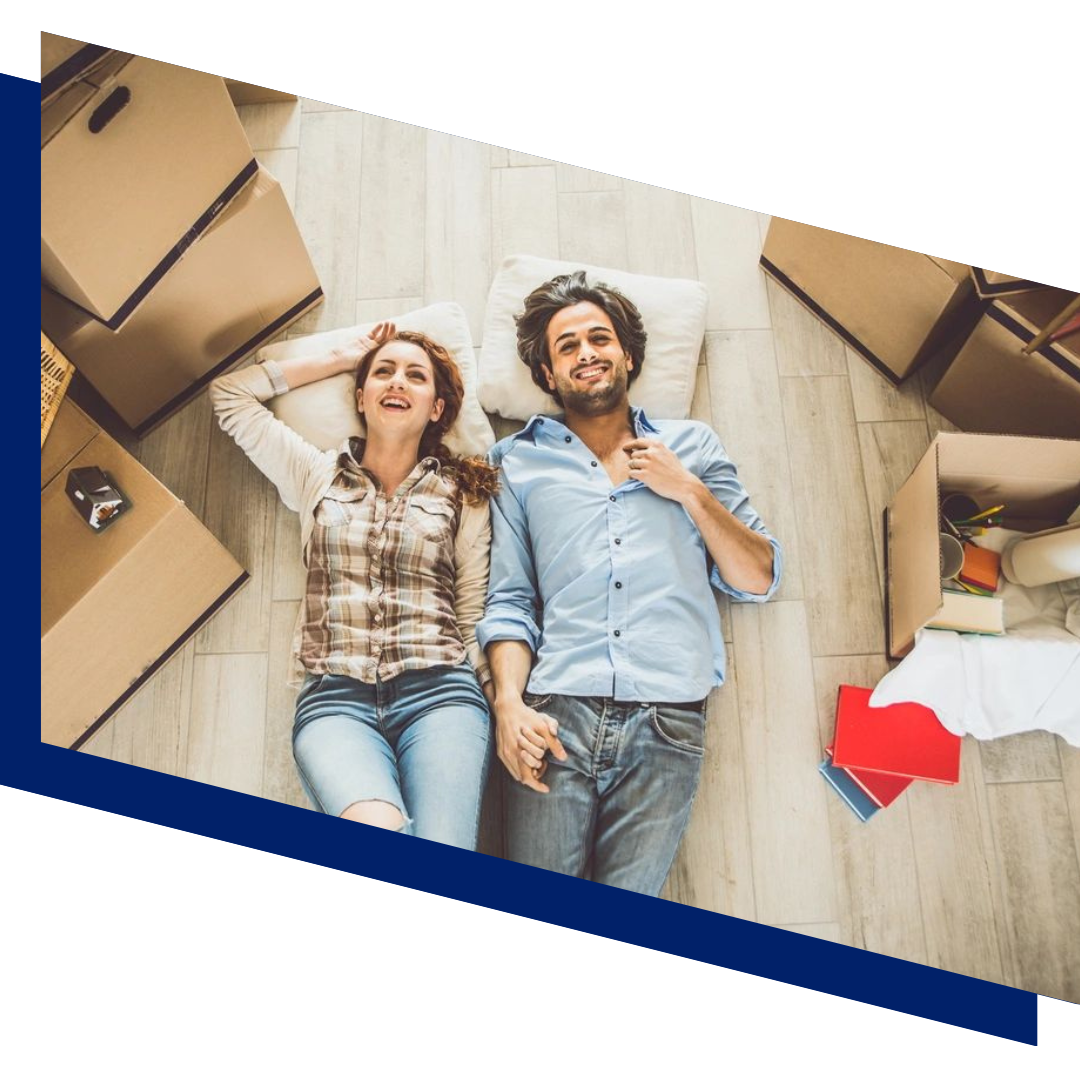 Client Testimonials
Debbie & Rick do a great job of marketing your home. They pay attention to all the details and provide quick feedback. We were completely satisfied with them in selling our existing home and purchasing our new home. They are very professional. I highly recommend them!
Bob & Debbie Farb
Debbie Dutton knows real estate, and she also knows the meaning of the word service. She goes way beyond expectations in promptness and diligence. With Debbie on the job, I have complete confidence that every detail will be handled perfectly. She's a thorough professional!
Nancy Mullen
Debbie was very professional. She gave us suggestions for getting the house ready, and she helped us to price the house for a quick sale, which we wanted. We had a contract the first day! Even while she was on vacation, she helped us with needed paperwork. I'd highly recommend her as an agent.
Debbie went above and beyond in terms of service. We had previously had her help sell my mother's home, and that went very smoothly. She even helped us when she was on her vacation. This happened again with our house. We moved out of town for a new job. Debbie helped with all the inspection details and helped us contact companies for needed repairs. When she needed to be out of town, she kept in close contact with us and facilitated important communications with the buyers, the city, and repair companies. She also was outstanding in negotiating with other agents. We cannot say enough about her professionalism and service. Thank you, Debbie!
Mike Moyle
What a wonderful experience working with you during the sale of our home. your attention to detail, willingness to do everything it takes, and principled mindset was a breath of fresh air to us. We have had opportunities in the past to sell numerous homes and I can say, with certainty, that our experience with you has risen the "bar of expectation" miles above the rest. Thanks so much for your endless hours of research, traveling, meetings, and paperwork to ensure a joy filled and successful process in the sale of our latest home. We would love to share your contact information with all who are looking for that outstanding Real estate agent. (Tom Trapp) 
Tom Trapp
Debbie's service was excellent - thorough, easy, and fun. I had to find a place that would accommodate me and my 2 children, in a specific area, and with a limited budget, with only three days to 'shop'. Debbie gave me her undivided attention and effort. Among many choices, she showed me the condominium I now own. I loved it then, and love it now. We are very happy here. Our long road trip was rewarded by arriving at our new place with all details attended to, so it was quick and simple. I highly recommend Debbie - she's knowledgeable, honest, and good company. It was such a pleasure working with her. (Allison Demarkles)
"Debbie went far beyond our expectations in representing us in the purchase of our home. She easily worked harder than most realtors would have and is extremely conscientious."
Mike Smith
The experience my wife and I had with Debbie was truly unforgettable. We met Debbie when she showed us a house that was for rent in the Ballwin area; while we were looking at the house we mentioned how we would love to get into another house but are unable to get in contact with the realtor. Debbie offered to help us and was able to work her magic and get us in to see the other house that night!
What we appreciated most from Debbie is how considerate she was of our time and schedule. She made herself available in late evenings and weekends since our schedules were not very flexible. I would not hesitate to refer Debbie to any of my friends or family. Although we have realtors in the family, my wife and I have decided that we will be working with Debbie when we go to purchase a house.
Adam Zierenberg
We can't say enough about how wonderful Debbie has been to work with! We recently purchased a home in the St. Louis area with Debbie's help. We were living quite a distance away and had only a few days in St. Louis for home shopping.
Debbie went all out for us during this window! She worked amazingly hard to line up some great home selections on our first day together that gave us a sense of different neighborhoods and areas. Debbie had quite a knack for picking up on what we liked and didn't like in the homes we visited-- including characteristics that we hadn't thought to mention in the initial wish list. By the second day, Debbie had found us the home of our dreams. From our initial offer to the closing, Debbie was on top of every detail and gave us great guidance at every turn. Once we closed on the house, we needed to find renters for about six months, until we were able to move to St. Louis. We went with Debbie as our listing agent, and within about week she had our home rented for the entire window with ideal tenets. Debbie has been amazingly available throughout the entire process, returning calls and responding to emails at what seemed to us like light speed. She was also a tough negotiator who represented our best interests very effectively, while also helping everyone involved to keep things in perspective and approach the process with a sense of humor. Additional qualities we'd use to describe Debbie: professional, ethical, trustworthy, helpful, knowledgeable, wise, hardworking, caring.
Holly Bruland
Debbie Dutton did an amazing job finding a home for us. We felt that she really listened to the needs of our family and went above and beyond in order to find a house that would be perfect. Even after the sale was complete, she kept in touch and showed genuine care that we were happy in our new home. I would recommend Debbie to everyone looking to buy or sell a home. She is fabulous! (Crissy Schmidt) Debbie was downright incredible in every aspect in helping us find, and purchase our new HOME. She was there every step of the way, and continues to check in on us on a regular basis, a year and a half later. I highly recommend her. ~~ And I truly mean that Debbie. Thanks again!!!!
Steve Crepps
My family has owned more than 10 houses in the last 30 years and Debbie Dutton is the best realtor I have ever worked with in both buying and selling a house! We had been looking for a place that would work for 6 years before we found Debbie and she found our new house on the first day out!!! I would not hesitate to recommend her to anyone. Her attention to detail and desire to find the right fit for everyone involved is clearly evident throughout the whole process!
Barbie Trapp
Debbie Dutton was our agent for selling our home and buying a new home. She is professional, knowledgeable, all-around top-notch realty agent and a very nice person to boot! We would highly recommend her. (Leo & LaRae Huelsmann)
Absolute best agent! Thorough, responsive, knowledgeable, great resource, honorable, moral, kind, patient, and all-around Fine Human Being. Great at her job! Probably in top 5 percent of agents. Use her. You will be thrilled and relatively stress-free because of her.
Lynn Bjerkness
Debbie was such a pleasure to work with in my move to St. Louis. She was extremely knowledgeable and forthright. I appreciated her insight/expertise, particularly being a first-time home buyer. I would definitely recommend her to anyone in the market to buy or sell.
Dr. Omar Young
Debbie was very responsive and attentive to our many calls, texts and emails. she held our hand thru the whole process. Her many contacts with mortgage lenders, handymen and other services made the home-buying experience very pleasant!! We couldn't have asked for a better realtor. Her husband is pretty nice also!!!
Brad Austin
Debbie was extremely dedicated to selling our house. She worked hard to price the house appropriately, based on its merits and what comparable houses feeding into our elementary school had sold for -- rather than just using homes in our subdivision as comparables. She regularly held open houses. At each one there was a steady stream of visitors, including some sincerely interested potential buyers.
Ultimately the family that purchased our house was introduced to it through an open house. Debbie loves what she is doing, and it shows. She takes her work very seriously, devotes whatever time is necessary, makes herself available, and is knowledgeable and honest on top of it all. I would highly recommend Debbie for either buying or selling a home.
Kathy Fitzer
Debbie and her colleagues did an excellent job in selling my mother's home. It was a very difficult time for my mother but Debbie was patient and gentle with her. My mom loved her. I would highly recommend using Debbie when you have a home to sell.
Mike Costello
We met Debbie through a distant friend who recommended her because of her knowledge of the area we were looking to buy our new house in. Debbie is accessible, which I think is one of the biggest elements we wanted in an agent. We looked at lots of houses and she was patient with what we thought our needs were. She was willing to do the work to get us looking at lots of houses and when it came to making an offer, she was perfect at balancing between giving her input on the opportunity based on her experience, and letting us make decisions. She is fast with turning things around and closing the deal. She also has a good network of service providers that can offer financing & inspections - which makes her a one-stop shop. A really good balance of support and freedom when buying a house. Not to mention the the fact that she put a pumpkin on our front porch in the fall and we bought our house the spring before! - A true gift.
Brandon Scott
Debbie went above and beyond helping us to purpose this property. Between negotiating with the seller, who was listing her own property, and then helping arrange a road agreement between the other owners on the road, she was truly wonderful. We couldn't have done it without her. We are truly grateful for her knowledge and expertise. We highly recommend her to all. (Liz Campbell) Debbie was really great to work with. She was honest and knowledgeable. This was my first time buying a house and was very patient with me and walked me through the whole process. We are still very much in touch and she even came by last week with a pumpkin for my front porch!
Ellie Balk
Debbie was fantastic with the sale of our home. She was so good in fact that we used Debbie to help us find and buy our next home. Debbie sets out a plan of action so you know what to expect when selling, and keeps you grounded during the difficulties in a sale, such as unexpected major repairs. Trust me, you need someone on your side when you go through the difficulties, not someone who might start pulling away through a headache sale. As for the purchase of our new home, Debbie kept us up-to-date daily of new homes on the market, and really zoned in on what we wanted, even when we really didn't know what that was, or WHERE THAT WAS. Thanks Debbie for bringing cookies to inspections that last 5 hours long and you have excited buyers who will not leave to go eat because we were excited about a new chapter in our lives. She is also a great babysitter. 😉 Our daughter really bonded with Debbie during a house-hunting adventures.
Erin Nelson
Debbie sold us our home in 2013 and we were very happy with the whole process. It went very smoothly and we knew we could absolutely trust her. It was an unusual situation because she represented both the seller of the house and us as buyers. All parties were satisfied with the results. We really appreciate Debbie's calm and professional manner and her efficiency. She will get results for you and we highly recommend her!
Carol Wolfe
I worked with Debbie selling my home and purchasing a new one. I have a very narrow target area in which I wanted to live and although I did a lot of the searching myself (nervous energy) once did find "the one" I turned it over to Debbie and let her work her magic. I got the house I wanted for about what I was wanting to spend. I highly recommend Debbie to anyone buying or selling a home.
Rob Georgen